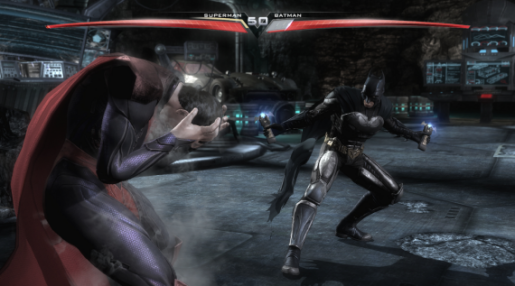 Aside from its visuals, another compromises that Armature has to do is the controls. Since the PS Vita lacks the two shoulder buttons, the control is slightly adjusted. With the shoulder buttons missing, you will now have to press several buttons at the same time to compensate what was taken out. An example of this is a throw where you will now have to tap the square and X button at the same. If you have been mastering every move of the characters from the console version, you will have to adjust yourself in the PS Vita version as there are new controls that you will need to get used to.
After mastering all of the moves from the characters in the game, it's time to take the fight online. In the game's multiplayer portion, there is ranked and player matches that you can participate in. For every fight that you do online, you will gain experience points that gives you an opportunity to rank up, just like in the story-mode. In the several matches that I've played, there is the occasional lag. The experience isn't as seamless as the console version but it works. Unfortunately, if you are thinking of playing the online multiplayer portion for a long time, you will be disappointed to find out that you will have a hard time finding matches. It looks like not a lot of people are playing this game online. Not into playing with other people online? If you have a friend that has a PS Vita as well, you can do ad-hoc matches.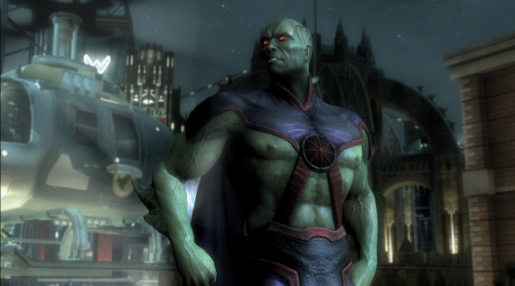 As mentioned above, one of the problems I found in the portable version of Injustice is the lack of players that play the game online. Since some of the game's entertainment comes from online multiplayer, it would be awesome if cross-play was supported but unfortunately, it looks like it will not happen. If ever the Armature or Warner Bros. decide to do cross-play with this version, I can see the online portion in the PS Vita to be a success, similar to what Atlus did with Dragon's Crown.
Ultimately, Injustice: Gods Among Us on the PS Vita didn't perform well as I hoped it to be. The degraded visuals and the lack of community playing the game online are the two things that hurts the game greatly after seeing its glorious success on the console. However, the solid offline experience are there that will surely entice PS Vita owners to play the game.
[Editor's note: Injustice: Gods Among Us – Ultimate Edition was reviewed on the Playstation Vita platform. Review code was provided to us by the publisher.]
Injustice: Gods Among Us - Ultimate Edition (PS Vita) Review

,