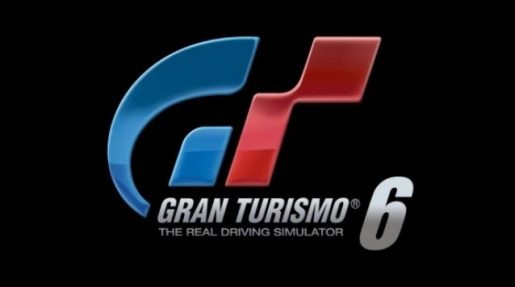 The full track list for Gran Turismo 6 or the PS3 has finally been revealed.
Sadly the Top Gear track will not feature in Gran Turismo 6 like it did in Gran Turismo 5. However, there are a number of new tracks as well as old classics in the game. Some of the tracks will also have variable time and weather patterns too.
Gran Turismo 6 will be released worldwide on December 6th exclusively on the PS3.
Check out the track list below:
World

-Fuji Speedway
-Suzuka Circuit (Variable Weather)
-Daytona International Speedway (Variable Time & Weather)
-Tsukuba Circuit (Variable Weather)
-Circuit de la Sarthe (Variable Time & Weather)
-Nurburgring (Variable Time & Weather)
-Indianapolis Motor Speedway
-Autodromo Nazionale Monza (Variable Weather)
-Mazda Laguna Seca Raceway
-Circuit de Spa-Francorchamps (Variable Time & Weather)
-Twin Ring Motegi (Variable Time & Weather)
-Silverstone (Variable Time & Weather)
-Ascari (Variable Time & Weather)
-Willow Springs International Raceway (Variable Time & Weather)
-Brands Hatch (Variable Time & Weather)
-Goodwood Hillclimb (Variable Time & Weather)
-Mount Panorama Motor Racing Circuit (Variable Time & Weather

Original

-High Speed Ring (Variable Weather)
-Cape Ring
-Autumn Ring (Variable Time & Weather)
-Deep Forest Raceway
-Grand Valley Speedway
-Eiger Nordwand
-Trial Mountain Circuit
-Kart Space
-Special Stage Route X (Variable Time)
-Apricot Hill Raceway (Variable Time & Weather)
-Gran Turismo Arena (Variable Time)
-Matterhorn (Variable Time & Weather)

City

-London
-Circuito di Roma
-Circuito de Madrid
-Tokyo R246
-Cote d'Azur
-Special Stage Route 5
-Special Stage Route 7 (Variable Weather)

Snow & Dirt

-Eiger Nordwand (Variable Weather)
-Toscana (Variable Time)
-Chamonix (Variable Weather)