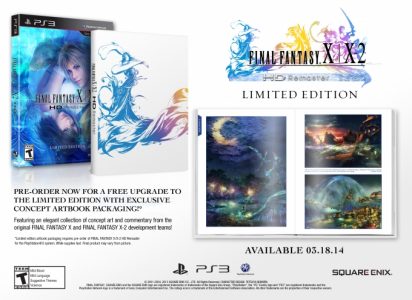 Square Enix finally announced today the release date for the much awaited Final Fantasy X and X-2 HD Remaster for PS3.
JRPG fans can look forward to Final Fantasy X/X-2 HD Remaster this March 18, 2014 in North America and March 21, 2014 in Europe and PAL territories. For a limited time, fans who will pre-order the game will get a free upgrade to the Limited Edition package where it will include an exclusive concept artbook packaging.
Unfortunately, only the PS3 version was announced by Square Enix. There's currently no word if PS Vita will release in the West but as of right now, it's very unlikely.
Along with the announcement of the game's release date, Square Enix also released today a new trailer that you can watch: