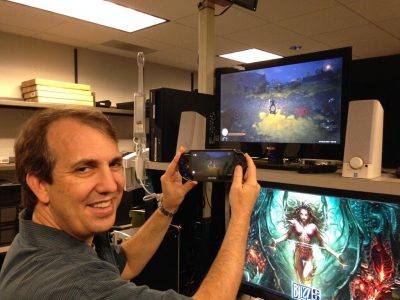 Diablo fans looking forward to getting Diablo 3 for the PS4 will be pleased to know that the game will support remote-play when it launches next year.
In the official Twitter page of Diablo, Blizzard confirmed that Diablo 3 will support remote-play, despite the rumors of not being able to support it at launch. As you can see the image above, the man is happily trying out Diablo 3 right on his PS Vita.
"Will Remote Play on the PS Vita be available for #D3 Ultimate Edition on #PS4?" The answer is yes, and it's awesome!"
There you have it Diablo fans! Look forward to Diablo 3: Ultimate Edition next year on the PS4. Don't forget that the Reaper of Souls expansion has been announced for the platform.