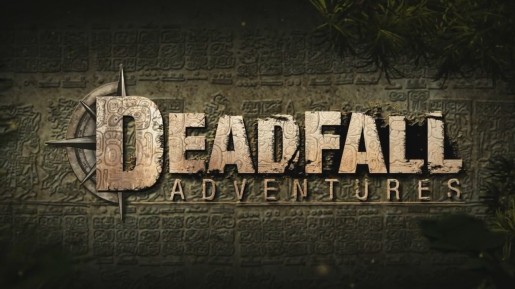 The next generation of consoles may be out but games continue to be released for the Xbox 360. Deadfall Adventures, from developer The Farm 51 and publisher Nordic Games, is the brand new action adventure title that can be classed as a Microsoft exclusive, being available for both Windows PC and Xbox 360. Deadfall Adventures offers a decent overall experience but lacks the polish seen in the AAA titles of the genre.
Deadfall Adventures' gameplay is well designed, with the action sections of the game broken up and nicely spaced throughout. Between the shootouts and general action, the game includes some small-scale side exploration options and puzzles to solve. Not all the puzzles are necessary for gamers to progress through the game, with some offering additional treasure for players to find. One nice feature, which is not often found in action adventure titles, is that Deadfall Adventures allows players to choose the difficulty for the puzzles separately to the rest of the game. If you want the game to provide challenging puzzles yet enemies which are easy to dispatch, or simpler puzzles with challenging shootouts, then Deadfall can cater to your personal preference.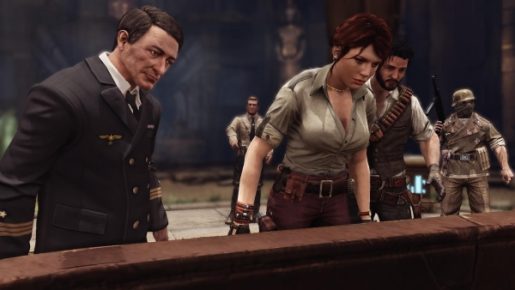 Graphics don't make a game great but a beautiful backdrop certainly helps, and Deadfall Adventures doesn't disappoint with great gameplay taking place across some amazing locations. Whilst the areas are never overly detailed, the game is incredibly eye catching. From vast pyramids to icy tombs, Mr Quartermain's journey takes him to a range of interesting locations. There is a decent range of colour in the game with bright vivid flames and lit locations to the cold grey atmospheric caves for gamers to travel through. With different themes come different puzzles and gameplay mechanics to keep the player on their toes, helping to keep the feel of Deadfall Adventures stay fresh throughout.
The storyline develops slowly throughout the title. The starting cutscenes do little for the game other than to make the characters feel stiff and players weary of even the thought of future scenes. Thankfully, the cutscenes improve as the game progresses both in terms of portraying the individual viewpoints of the characters and in progressing the over-arching story. Initially the two main characters are supposed to be playing off each other but this comes across stiffly in the opening cutscenes, although this relationship thankfully develops and matures as the game progresses. After the start is out of the way things do pick up with the storyline having a more definitive and entertaining direction.
Deadfall Adventures Review

,