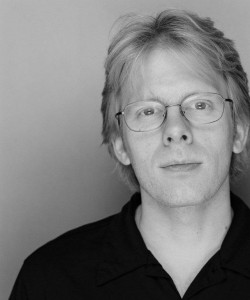 One of the original pioneering fathers of the first person shooter genre, John Carmack, has officially stepped down from his position at id Software.
Known primarily for his work alongside John Romero popularizing the FPS genre, Carmack was one of the lead programmers for both the Quake and Wolfenstein genres. Among his other accolades include innovations with 3D graphics both with his work at Softdisk and id Software.
Earlier this summer, John Carmack partnered up with Oculus VR as their CTO and to provide support on their current project, the Oculus Rift. Throughout the past few months, Carmack stayed along side id Software to assist with their current projects. Finally, today John Carmack has made the official transition away from id Software to work with Oculus full time. Below is an official statement from id Software's parent company, Bethesda, courtesy of IGN.
"John Carmack, who has become interested in focusing on things other than game development at id, has resigned from the studio. John's work on id Tech 5 and the technology for the current development work at id is complete, and his departure will not affect any current projects. We are fortunate to have a brilliant group of programmers at id who worked with John and will carry on id's tradition of making great games with cutting-edge technology. As colleagues of John for many years, we wish him well." -Tim Willits, Studio Director, id Software