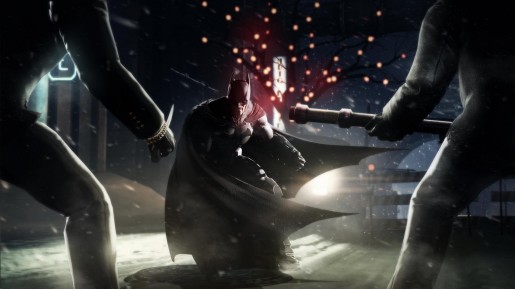 Warner Bros. released a statement today in regards to the problems players are experiencing when playing Batman: Arkham Origins.
As we all know, Batman: Arkham Origins isn't a perfect game due to the bugs and glitches the game have. Well, Warner Bros. plan to address those issues within the next week by releasing a patch. Here's the statement of Warner Bros:
We'd like to sincerely thank everyone who has joined us since the launch of the game. We appreciate the fan support and also want to thank all the people in the field who have sent us their saved games as they have been invaluable in helping us identify the problems.

It has come to our attention that there are issues that are negatively impacting the experience for some players. The team has been working around the clock to review, validate and pinpoint the problems that have been reported and we have identified three main issues which we are tackling first, and are listed below. For these issues, we expect the software update to be available within the next week. Rest assured, we are continuing to monitor all channels for other issues that players are experiencing and will release additional updates as they become available.
The three bugs/issues that Warner Bros. will address in the upcoming patch are the following:
1) Infinite Falling/Falling Out Of World

Some players have been stuck in an endless loop of falling, making it impossible to complete certain missions and progress through the single-player campaign. We believe we have identified the issue and are currently testing the software update, which will push most players back to their previous save so that they will not be stuck in an infinite loop.

2) Unable To Continue Story

Some players can see their story progress in the main menu, but once they choose the story slot they don't see an option to "Continue" and only "New Game" shows up. This issue should be resolved and the "Continue" option will once again be available.

3) FreeFlow Focus mode not unlocking upon reaching "Shadow Vigilante" rank 3 will be fixed
Hopefully, they will fix the freezing issues as I've been encountering that problem for about five times already. We'll let you know once the patch goes live on all platforms.