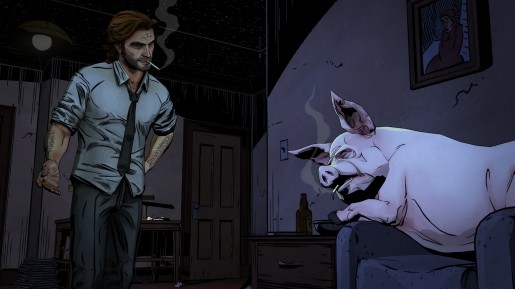 The first episode of Telltale's much anticipated The Wolf Among Us will finally launch this Friday, October 11th on Xbox 360 and PC.
In The Wolf Among Us, players will be guiding Sheriff Bigby through a section of New York City called Fabletown as he solve the mysteries surrounding the town. Just like Telltale's previous episodic game series, The Wolf Among Us will have five episodes. Currently, there's no date yet for the PS3 version but Telltale stated that it should be available just a few days after the initial Xbox 360 and PC launch.
Each of the episodes of The Wolf Among Us will cost $4.99, though players can pre-purchase the season pass right now on Xbox Live for $14.99 that grants access to all five episodes. For those who are playing on PC, the season pass is also available for pre-purchase for 10% off ($22.49).