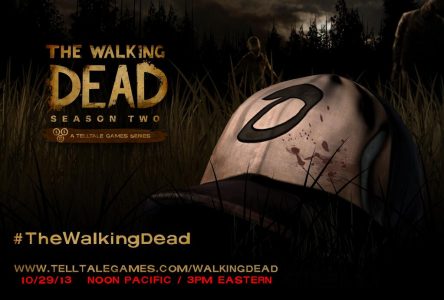 Earlier today, Telltale Games posted on their Twitter a teaser image indicating that on October 29th, which is tomorrow, they will reveal more information about the second season of the award winning The Walking Dead game series.
Fans of the Walking Dead game series will find out more new information on the second season on Tuesday, October 29th at 12PM Pacific / 3PM Eastern. In the picture that they posted, we see Clementine's hat covered in blood. Does this mean Clementine will die in the second season? While it's confirmed that Clementine will be coming in the second season, let's hope that there will be an option in-game to save her…
Check back with us tomorrow for more information on the second season of The Walking Dead Season 2.