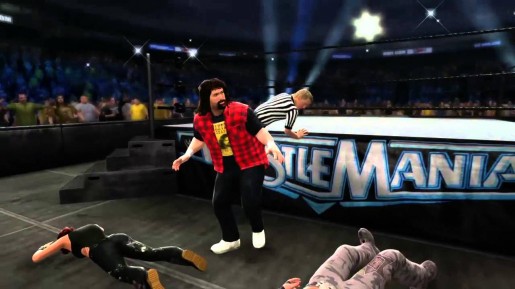 2K Games has now uploaded WWE 2K14 videos for Ted DiBiase and Mick Foley.
Both of these wrestlers are in WWE 2K14's "30 Years of WrestleMania" mode. Ted DiBiase faced Randy Savage in the main event of WrestleMania IV. Mick Foley is in the main event for WrestleMania 2000 and faced Edge at WrestleMania 22.
WWE 2K14 is due out October 29th for the PS3 and Xbox 360.
Check out the new videos below:
Ted DiBiase
Mick Foley