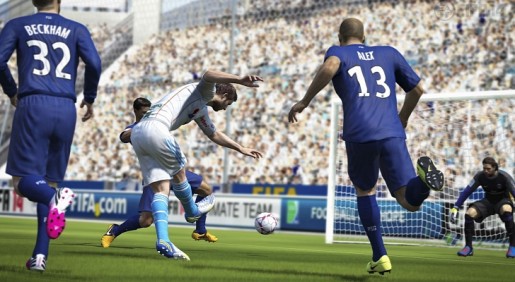 FIFA 14 managed to overtake GTA V on top of the video game charts in the UK.
GTA V set numerous sales records around the world when it was released on September 17th. Despite this, FIFA 14 managed to be the top selling game in the UK last week. The game was released on September 27th in the UK.
August big hitters Splinter Cell Blacklist and Saints Row IV are still going strong despite stiff competition.
Check out the top 10 below:
1. FIFA 14 – EA
2. Grand Theft Auto V – Take-Two
3. Splinter Cell: Blacklist – Ubisoft
4. Saints Row IV – Koch Media
5. Disney Infinity – Disney Interactive
6. PES 2014 – Konami
7. Diablo III – Activision
8. Call of Duty: Black Ops II – Activision Blizzard
9. Payday 2 – 505 Games
10. Rayman Legends – Ubisoft