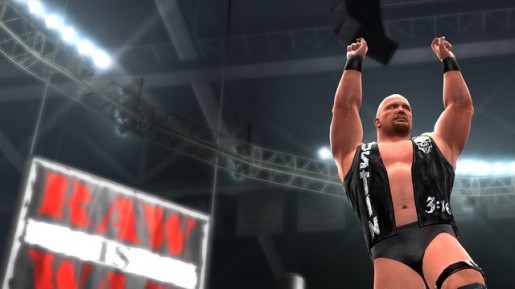 2K Games has now released WWE 2K14 videos for Stone Cold Steve Austin, Drew McIntyre and Jack Swagger.
Stone Cold Steve Austin features heavily in WWE 2K14's "30 Years of WrestleMania" mode. He faced Bret Hart at WrestleMania 13, The Rock three times at different WrestleMania events. He will also feature as a special referee during the Goldberg vs Brock Lesnat match at WrestleMania XX. Current heels Jack Swagger and Drew McIntyre are also in the game.
WWE 2K14 comes out October 29th in North America and November 1st in Europe for the PS3 and Xbox 360.
Check out the new videos below:
Stone Cold Steve Austin
Jack Swagger
Drew McIntyre