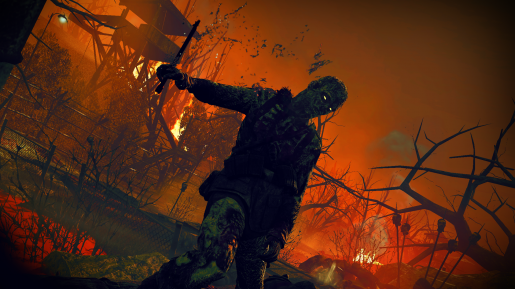 Independent UK developer Rebellion today announced that gamers will once again be stuck within World War 2 Berlin in Sniper Elite: Nazi Zombie Army 2 this Halloween.
Launching on October 31st for PC, Sniper Elite: Nazi Zombie Army 2 aims to offer something slightly different than its predecessor. In the words of Rebellion CEO and Creative Director Jason Kingsley, "We wanted to twist the occult horror from Nazi Zombie Army into something more nightmarish, more insane. There's been a huge focus on making the levels more intimidating and the enemies even more grotesque and challenging."
The game is now available for pre-order from Rebellion's Gamestore and Valve's digital platform Steam. Currently there is a 20% discount off Sniper Elite: Nazi Zombie Army 2 on both platforms, so if you want to be truly frightened this Halloween perhaps this game is the way to go!