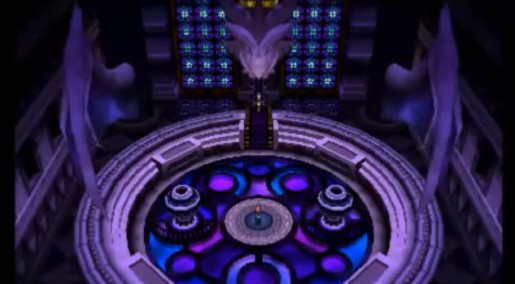 As with every mainline Pokemon title, you will next tackle the Elite Four in Pokemon X and Pokemon Y after making it through Victory Road.
This time around you will be able to choose the order in which you fight the Elite Four. After introductions, you will be in a hallway with four doors you can enter, two on each side. For the purposes of this specific guide, we will be going into the front left door to faceoff against Drasna of the Elite Four.
Below is Drasna and her Dragon type Pokemon:
Elite Four: Drasna
Dragalge – Lvl 63 (Poison/Dragon)
*As with all Dragon types, you will be good to use Ice or Dragon type moves, with the additional Ground and Psychic types, to cause super effective damage. Whatever you do, avoid Grass types as they will be your worst matchup here. I personally used my Greninja with Ice Beam, though Thunderbolt can hurt that matchup if you don't take it down quickly enough.
Moves:
– Thunderbolt
– Sludge Bomb
– Surf
– Dragon Pulse
Altaria – Lvl 63 (Dragon/Flying)
*You have to use an Ice type in this matchup. It will hit both the weakness of Dragon and Flying types to cause quadruple damage. Altaria should go down in one hit with most Ice attacks.
Moves:
– Dragon Pulse
– Cotton Guard
– Sing
Druddigon – Lvl 63 (Dragon)
*It seems repetitive, but Ice is one of the best matchups once again. Due to it being a single type, you will also be able to hit Druddigon very hard with Dragon or Fairy moves. Just make sure you take Druddigon down very fast or Revenge may be able to beat a few of your Pokemon.
Moves:
– Revenge
– Dragon Tail
– Chip Away
Noivern – Lvl 65 (Flying/Dragon)
*This is the exact same strategy as with Altaria due its quadruple weakness to Ice types. While Drasna's highest level Pokemon, Noivern should be one of the easiest matchups against her.
Moves:
– Dragon Pulse
– Flamethrower
– Air Slash
– Super Fang
Reward: 13,000 (Money)
For more Pokemon XY Guides, check out our Pokemon X & Y Game Guide page.