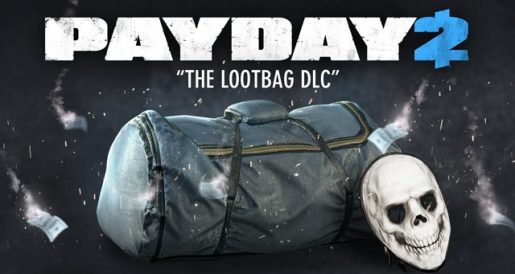 505 Games and Overkill, a Starbreeze Studio, has announced the availability of the Loot Bag DLC for pre-orders of console versions as well as a free playable demo, for their hit title, PayDay 2.
The Xbox 360 demo is set in the iconic Bank Branch heist, where players must find the best possible way to plunder the bank in order to get the all the sweet loot. Players better be ready for if they slip up, the waves of Police and FBI agents will be unleashed and they must fight to keep their findings, and their very lives. The first 10 levels of the character progression will be available in the demo, so be ready to try out the four different classes that is Mastermind, Technician, Enforcer and Ghost. The Playstation 3 demo release date is to be confirmed.
The Loot Bag DLC is also available at £3.39 and consists of:
Unique red dot weapon sight.
3 unique mask components not available in game
A unique, badass looking skull mask
"I LOVE OVERKILL" mask pattern & red and black colour combination.
Stack of ingame cash.