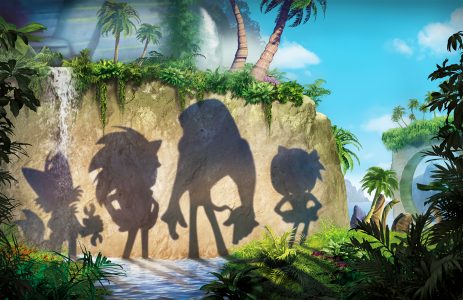 Sonic the Hedgehog just can't seem to stay out of the limelight these days with two new games bowing in the new few months, as well as the announcement yesterday of his return to the upcoming Super Smash Bros. games for Wii U and 3DS. Now it is being reported that Sonic is making a return to television with a new series titled Sonic Boom, but don't be looking for a guest appearance anytime soon from Street Fighter's Guile.
The new series will launch on Cartoon Network in Fall 2014 with 52 installments that will be 11 minutes. The show is described as "[revolving] around Sonic, his best friend and sidekick, Tails, their never-ending search for adventure and battles with Sonic's arch-nemesis, Dr. Eggman." The producers of the show will work very closely with Sonic Team to make sure that the show stays true to the Sonic characters and universe.
This is far from Sonic's first dance with television as it first made an appearance with two cartoons in 1993 that ran during the same time, Adventures of Sonic the Hedgehog and Sonic the Hedgehog: The Animated Series. This was followed by Sonic Underground and most recently Sonic X, which ended its run in 2006. However, Sonic X has long continued to run on television in that time since.