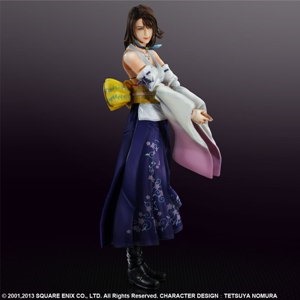 Some new Final Fantasy X Play-Arts figures are coming to coincide with the release of the HD remaster.
The Final Fantasy X figures that you can get so far are Yuna and Tidus. They are available to pre-order now from the Square Enix online store. They will cost you 8,800 yen each.
These figures have new designs as they look different from the Tidus and Yuna Play-Arts figures Square Enix released years ago. I still have the original Yuna Play-Arts figure at home, but this new one looks nice too.
Final Fantasy X HD and Final Fantasy X-2 HD will be released later this year for the PS3 and PS Vita.
Check out what the figures look like below: