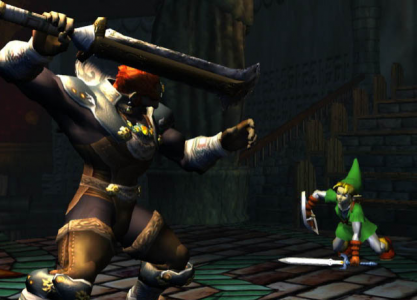 Through a recent interview with IGN, we now know part of the reason why The Legend of Zelda franchise made such a drastic change from the well known realistic-looking SpaceWorld 2000 tech demo to The Legend of Zelda: The Wind Waker. Series director Eiji Aonuma talked with them about his thoughts on the demo that made gamers go crazy back in 2000.
I saw that movie and I thought, 'No, this isn't Zelda. This isn't Zelda at all.' I felt like this wasn't what I imagined Zelda to be. It wasn't the Zelda I wanted to make. That video clip didn't actually contain any big surprises. There wasn't any kind of revelation going on. It was more like a continuation of the previous version.
This is very interesting to hear straight from Aonuma considering how differing it is from a large majority of gamers who still want a game that looks exactly like the SpaceWorld 2000 tech demo for Gamecube. Now the question is, how different will The Legend of Zelda Wii U be from the tech demo we saw for the system? Hopefully we will find out that answer and get some news on that game sooner rather than later.