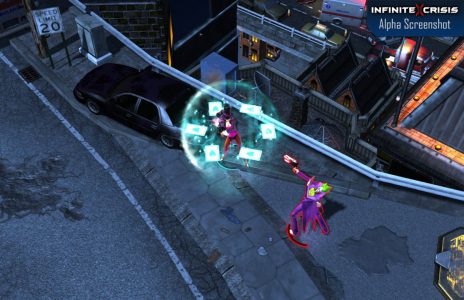 Warner Bros. has recently unveiled the next champion to be added to the Infinite Crisis roster, Catwoman.
Set in the DC Multiverse allowing all DC characters to fight it out, Infinite Crisis is an upcoming multiplayer online battle arena, or MOBA, in development by Turbine. Other MOBA style games include the likes of League of Legends, LoL, and Defenders of the Ancients 2, Dota 2. Infinite Crisis sets itself apart by having characters from the DC Multiverse and now the 'bad kitty' Catwoman joins the roster.
The new character is explained and tips and tricks are given in the trailer for her release.