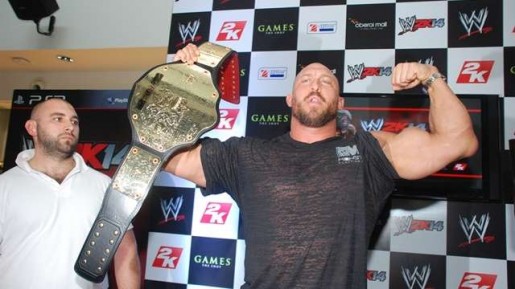 India will receive a special bonus item for WWE 2K14 that is not being offered anywhere else.
Ryback visited India to promote WWE 2K14. He revealed an offer that is exclusive only to Indian wrestling fans. If they pre-order the special edition of the game, they'll also receive an autographed replica of the WWE Title belt.
Pretty cool deal, although sad if you don't live in India. Not to mention Ryback also gave people an autographed WWE poster as well.
WWE 2K14 will be released for the PS3 and Xbox 360. It will be launched in North America first on October 29th, while the rest of the world will get it on November 1st.