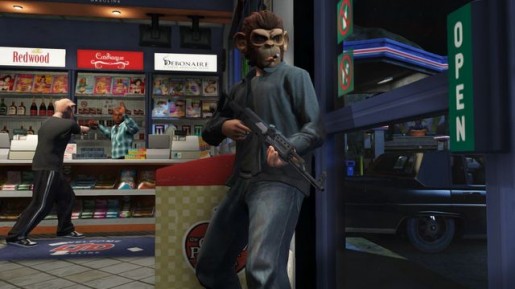 Just on the heels of the giant release of Grand Theft Auto 5 a couple weeks ago, today marks the launch of Grand Theft Auto Online. Gamers who have purchased Grand Theft Auto 5 will have instant access of the new online service, and Rockstar Games has released some day one details that players should read.
One of the biggest keys to Grand Theft Auto Online is the players themselves, according to Rockstar, who say "what you like and don't like, what you play and what you want will determine how the game develops and what it turns into." This will shape missions and any other future content that will be coming out in the future. The goal is to have a steady stream of content over the coming weeks and months, says Rockstar.
Starting at launch, up to 16 players can enter the world to do an abundance of different tasks together. The list of these tasks given by Rockstar include jobs, open-world crime and chaos, races, and sports. Your individual character will be customized by yourself and then you will be able to grow their reputation and get better cash flow as you play. There are also a few features planned in the future.
-The Content Creator: The Content Creator will launch with tools to tailor and publish your own Deathmatches & Races.
-The Beach Bum Pack: Featuring 4 new amazing beach fun vehicles, over 300 new items of incredible down tempo leisure wear and 2 new but not remotely relaxing weapons.
-Capture the Flag: GTA Online's take on the classic CTF mode including the ability to make your own using The Content Creator.
-Heists: This update will introduce full-on cooperative Heist missions that will require careful planning, teamwork and sharp execution – along with the Heist Planning Board for your apartment.
Rockstar does however warn about bugs that are a part of every online experience at the start, and that they will fix any problems that pop up.