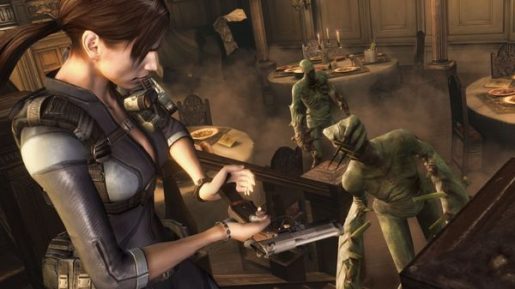 Just in time for Halloween, Capcom temporarily dropped the price of their hit Resident Evil: Revelations on the Nintendo 3DS.
For a limited time, 3DS owners can purchase Resident Evil: Revelations for only $10. Those who are thinking of getting the game digitally should make sure they have enough space left on their SD card. In addition, Resident Evil: Mercenaries 3D is also on sale for only $9.99.
3DS owners have until October 31st to take advantage of these amazing deals for both Resident Evil games on the Nintendo 3DS.