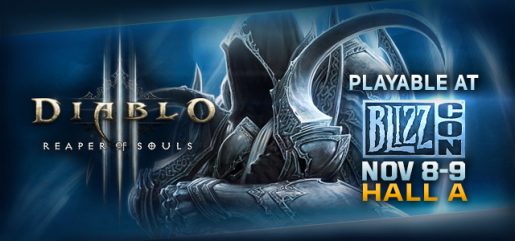 Blizzard announced today that Diablo 3: Reaper of Souls will be coming to PS4 when it launches next year.
As we are nearing the Blizzcon event this November, Blizzard revealed that Reaper of Souls will have its first public appearance at the event where attendees can play and learn more information about the game. According to the developer, the PS4 version will make use of the DUALSHOCK 4's touchpad technology designed to help keep heroes focused on what they do best: killing monsters.
Expect more information on Repear of Souls for the PS4 this November 8th through 9th.