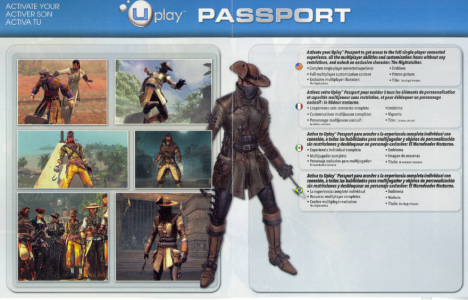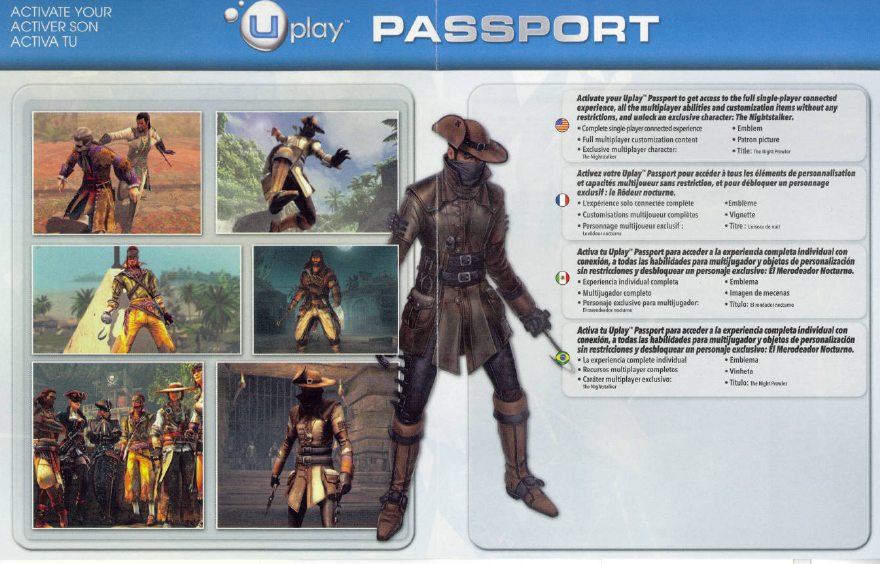 Ubiquitous Software, or Ubisoft as we all know and love them, has officially decided to do away with its uPlay passport, at least in the case of Assassin's Creed IV: Black Flag.
Online passes are not a new concept in the gaming industry, with many companies including EA and Sony opting to include some sort of end-user DLC that guarantees a little something extra for those that purchase a game new. Those that pick up a title second hand or borrow it from a friend would find themselves needing to purchase a bit of DLC to get the full experience. Look at the online passes for games like the Assassin's Creed series or Homefront for example.
The uPlay Passport has been a cornerstone for Ubisoft's online presence, linking together accounts between titles and allowing achievements and previous accomplishments to unlock new ingame content across the entire breadth of their lineup. While previously stated that the uPlay service could not function without the use of a uPlay Passport, Ubisoft has come full circle and decided to do abolish part of their passport system, starting with this week's release of Assassin's Creed IV: Black Flag.
Assassin's Creed IV: Black Flag was a bit of a unique case with the uPlay Passport, as the Passport was needed for more than just online multiplayer. A key integral part of the single-player campaign involving managing a fleet and naval battles was locked behind a paywall, effectively blocking out part of the game unless you register the Passport online, limiting those without internet or those playing a rented/second hand copy. Ubisoft has since announced that they will patch Assassin's Creed IV: Black Flag to allow access to the full features for all. Downloading a uPlay Passport will still be mandatory, but the overall cost will be reduced to $0.00, similar to that of EA's online passes. You can check out the official press release below.
In Assassin's Creed IV Black Flag, "Edward's Fleet" is an innovative online single player feature that allows players to interact with multiple players on consoles or via the game's companion app. Every new copy of Assassin's Creed IV Black Flag includes the Uplay Passport code needed to unlock this online feature. However, we listen to our community and understand that there are concerns over some players' ability to access this feature, so we have decided to eliminate the cost of the Uplay Passport for Black Flag. This ensures that everyone will be able to use the companion app, Edward's Fleet, online multiplayer and available bonus content at no additional cost.

Also, we will be eliminating the Uplay Passport program from all future Ubisoft games moving forward.