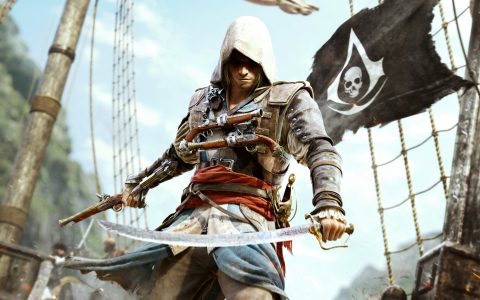 As with most big titles these days, Assassin's Creed 4: Black Flag will be getting a Season Pass. Ubisoft has now released what exactly that content will be in a press release today.
The Season Pass for the latest game in the Assassin's Creed series will be available at launch of the new game and will be giving players a 20% discount on the content that will be released between launch and March 2014. The content announced is as follows:
-Freedom Cry: Born a slave, Adewale found freedom as a pirate aboard the Jackdaw as Captain Edward Kenway's second-in-command. Fifteen years later, Adewale has become a trained assassin and finds himself shipwrecked in Saint-Domingue with no weapon nor crew, starting a new adventure of his own.

-The Exclusive Kraken Ship Pack – Only available to Season Pass owners, this pack includes personalization elements for the Jackdaw

-New ways to personalize the player's pirate experience – Additional single player missions, weapons, skins, and collectibles

-More Multiplayer Mayhem – Unlock new characters for an even more expansive multiplayer experience
Assassin's Creed 4: Black Flag will be released on October 29 for Xbox 360, PlayStation 3, and Wii U, with a release coming at launch for Xbox One and PlayStation 4, as well as a PC release coming on November 19.