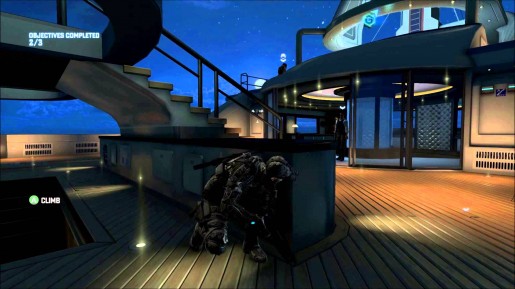 Ubisoft has announced two DLC maps will be available for Splinter Cell Blacklist.
Here's what the official Splinter Cell twitter page announced:
As of tomorrow, the beautiful Billionaire's Yacht and Dead Coast maps will be available for all to enjoy. Just to clarify, the 'available for everyone' means that the DLC will be coming out on all platforms. Pricing details to come tomorrow.
These maps were previously offered only to those that bought special editions of Splinter Cell Blacklist. Now gamers that just own a standard version of Splinter Cell Blacklist can now enjoy the extra maps.