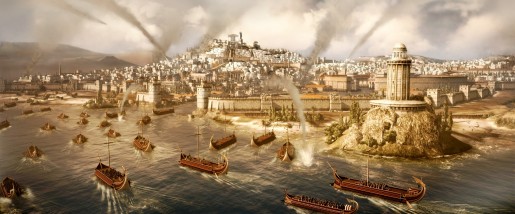 The Creative Assembly and SEGA have today released the first patch for Total War: Rome II.
Patch number one comes with all the understandable hot fixes and tweaks to help smooth the games experience and stop some of the crashing bugs. From fixing camera issues to an unusual bug which saw spies getting stuck on top of fleets a lot of issues have been addressed. Weighing in under 30mb the update isn't exactly huge; however a number of gamers have found it to be a slow download. This is most probably due to the number of people attempting to download it but beware of it if you are planning to play at some point today.
To check out the full patch notes head over to the Total War wiki.