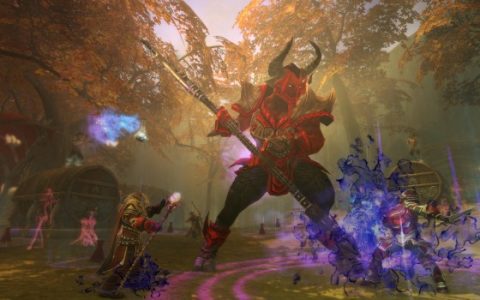 Trion Worlds posted an article several days ago hinting that Rift will be getting a new dungeon that features five-players.
In their post on the official Rift blog, Trion World shed some hints as to what the new dungeon will be about. Judging from the post, it seems that the upcoming dungeon will be called "The Realm of the Twisted Dreams". Unfortunately, there's currently no release date as to when players can expect this new content. Should we expect this in their next game update?
It's no secret that Atrophinius and the Ascended got off on the wrong hoof. They came to blows in the Realm of the Fae, again in Runic Descent, and then there was Primeval Feast … but despite all the looting and violence, Atrophinius isn't crying (much) over spilled mead. He has new responsibilities: a harvest to plan, Hailol to run, and his dragon ward Tasuil to train…
For more information on this new dungeon, visit the official blog to see more of the dungeon's screenshots.