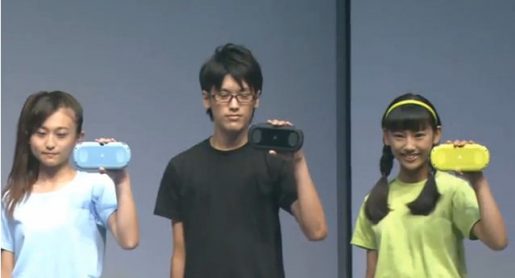 Coming straight from SCEJA Press Conference 2013, we have breaking news about the Sony's heldheld the Playstation Vita. A brand new model will be arriving in Japan on October 10 for 18,980 yen, or approximately $190. This new WiFi only model features multiple changes from the original releases of the handheld, including being 20 percent thinner and as a result being 15 percent lighter.
The new model for the system will be available in one of six different colors which are black, blue, grey, pink, lime green, and yellow. One of the big features of the new system is a better battery for the system that will allow it to run an hour longer than prior Vita systems. The handheld will come with the more common micro USB charger, unlike the original. The new model will also come with 1 GB of built in memory, so you do not have to have an SD card directly out of the box. The last difference in the new model is the change of the screen from OLED to LED. Sony has also announced three special edition models that will be coming in the future. These three are for God Eater, Gundam Breaker, and Otomate.
The new Playstation Vita model will be available in Japan on October 10, but no word was given when the handheld will be making its way to the west. Stay tuned for more information in the future.