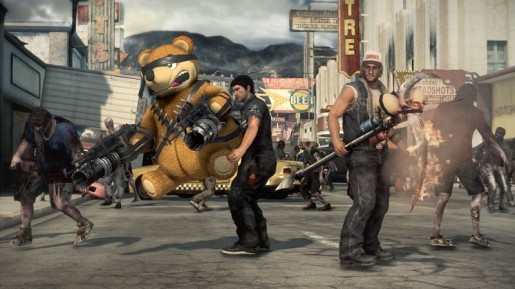 Capcom has released some new screenshots for Dead Rising 3 showcasing the co-op action.
The first player takes control of the main character Nick Ramos, while a second player can take control of his friend Dick. The best part about Dead Rising 3 is you can pretty much make a weapon out of anything you can find.
Dead Rising 3 will be out from November 22nd exclusively for Xbox One.
Check out the new screenshots below: