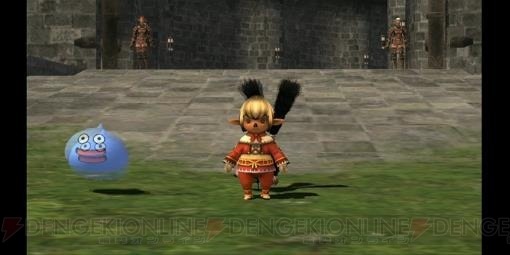 In celebration of Square Enix's 25th anniversary, big MMO games like Final Fantasy XI, Final Fantasy XIV and Dragon Quest X will have some sort of collaboration.
Certain monsters and characters will be crossing over from one game to the next where players can meet and take them down for great rewards. There's no date yet as to when fans of the three games can expect this said event, however Square Enix stated that it will be available before Christmas.
For gamers who play Final Fantasy XIV, they can expect the infamous Slime from Dragon Quest X to appear outside of Ul'Dah while Dragon Quest X players will see Moogles in their game. Based on the report from Dengeki, fans can expect minions from the downed monsters when the event starts later this year.