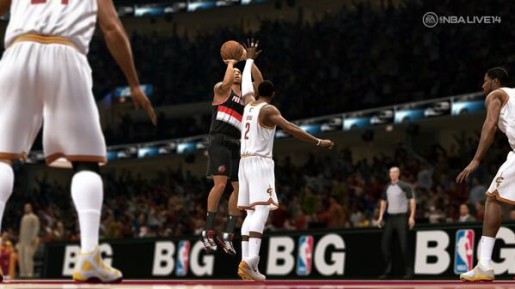 EA has announced the official release date and first screenshot for NBA Live 14.
NBA Live 14 marks the return of EA's long running basketball franchise. The series took a break after previous attempts to reinvigorate the series failed.
NBA Live 14 will be out for the PS4 and Xbox One from November 19th. Unlike with NBA 2K14, there is no current generation version of the game.