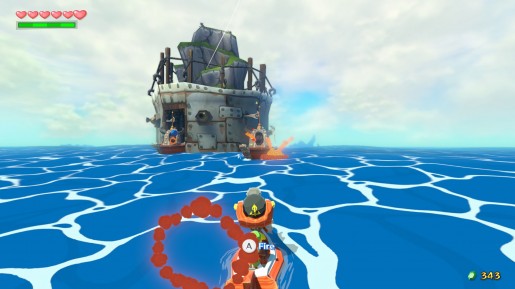 NOT
No New Content
While the game has two slight additions, veteran gamers hoping that Nintendo will implement some sort new content like dungeons will be disappointed. In terms of content, the same exact ones found in the original Wind Waker can be found in the HD version. As for unique content where players will tackle new quests and among other things to make it somewhat new to some veteran gamers who wants new content, they will not find it here.
Dull Fetching Quests
Those who have played the Wind Waker back in 2002, they might have remembered that the game has tedious long fetch quests. Unfortunately, with the content being the same, fans will have go through it again. Yes, the long winding fetch quests that asks you to go from one island to the next is annoying but the challenge it packs is there. Thanks to the boat's ability to boost, that annoyance is partially solved. Either way, the game is still fun as the content it offers is beyond what a Zelda gamer would expect.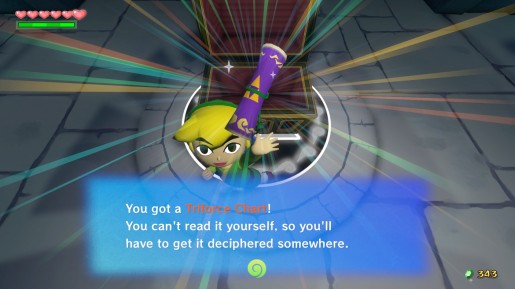 VERDICT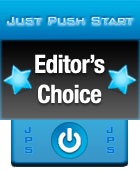 With the The Legend of Zelda: Wind Waker HD being the first attempt of Nintendo remastering a classic game, I must say that they succeeded in providing visuals that exceeds the expectations of everyone. The vast improvement in visual clarity and color accuracy in this game makes Wind Waker HD the best HD remake to date. Gamers who never had a chance to play Wind Waker on the Nintendo Gamecube, now is the time to pick it up as the Wind Waker HD is simply one of the best Wii U games around.
[Editor's Note: The Legend of Zelda Wind Waker HD was reviewed on the Wii U platform. The game was provided to us by the publisher for review purposes.]
The Legend of Zelda: The Wind Waker HD Review

,