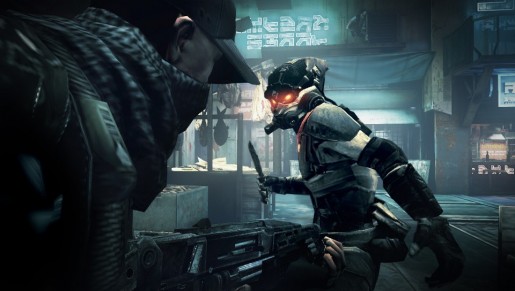 Pretty Smart A.I.
Usually in FPS games, the A.I. is pretty dumb whether this be your allies and the enemies themselves. In Mercenary however, the A.I. is actually smart which makes the game a little bit more unpredictable. When it comes to your allies, they are actually useful and kill their own enemies. In other games, the A.I. usually stands there doing absolutely nothing. The enemies aren't dumb too because they constantly hide behind cover and sometimes even creep up behind you!
Not
Latter Part of the Game Gets Hard
The first half of the single player mode of Killzone: Mercenary is quite fun because there are many sections that allow you to be "stealth". There aren't too many FPS games out there that allow you to sneak up on enemies so it was a nice change of pace knowing that I could play this way. Sure, most sections of the game usually end up with firefights, but it varied the gameplay somewhat.
The same cannot be said about the latter half of the game especially with the last three stages or so of the single player campaign. This is when business starts to pick up and the game feels like any other FPS game I've played with lots and lots of enemies shooting at you relentlessly all of the time.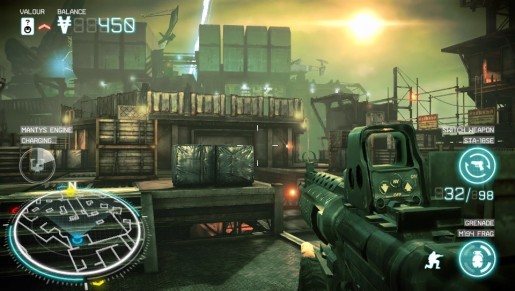 Is Multiplayer Going to Last?
One thing that I noticed about the game is the lack of people that were playing the game online. This might be a combination of a number of factors, but I still question how much longer people are going to play this portion of the game. Not to mention Killzone: Shadow Fall will be out this November for the PS4. I suspect many players will migrate to that game in a few months' time and the game's multiplayer mode might feel emptier even more than it is now.
Another factor to consider is that there is a lack of multiplayer modes in this game too. There are only three modes to choose from and after a couple of games, you might get bored of them very quickly. Not to mention the PS Vita can only handle eight players at one time so you cannot have large scale battles like you can on the PS3 and more powerful gaming systems.
Very Short Campaign
If you're playing the single player campaign, don't expect to play a marathon because you may be able to complete it in around four hours or so. Even though there are nine levels in total, they're not very long and are even shorter if you play through them again when you know where you are going.
In the game's defense however, there are incentives to play through the game more than once. This is because you can play through the levels again but by clearing new objectives. If you can clear all of the objectives, you'll earn more money for weapons and other upgrades you wish to spend. Still, if you did not like playing through the single player mode the first time, you may be discouraged to play through it again…
Verdict
Killzone: Mercenary is everything you would ever want from a high quality FPS video game. The gameplay is action-packed and very enjoyable and the game doesn't suffer from too many technical issues too. In terms of graphics, the game might be the best looking PS Vita game ever. That being said, the game might not be fun for non-FPS fans since it doesn't really break any new boundaries. However if you own a PS Vita, adding this game to your collection is a no-brainer as it's one of the best exclusives the console has to offer. Bear in mind though that the single player mode is very short and the multiplayer community is pretty small at the moment.
[Editor's Note: Killzone: Mercenary was reviewed on the PS Vita platform . A voucher code was provided to us by the publisher for review purposes.]
Killzone: Mercenary (PS Vita) Review

,