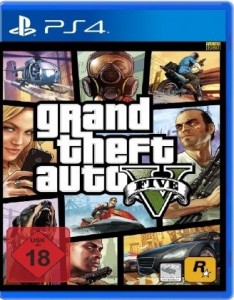 A mysterious listing for a Playstation 4 release of Rockstar's upcoming Grand Theft Auto V has been listed on Amazon.de's storefront.
It's not known currently if this is a hoax put up by some crafty Amazon employee or a preemptive reveal before Rockstar Games issues an official press release. As a member that works in the retail games industry, it would be a poor business move for Rockstar to announce anything early, as revealing a next-gen release for one of the largest grossing games in the year could certainly take away from launch day sales from fans that decide to just wait for the PS4 release.
Grand Theft Auto V is being developed by Rockstar North and published by Rockstar Games. The upcoming open-world crime epic be released on both PS3 and Xbox 360 in the USA on September 17th, 2013. Be sure to check back later for our review!