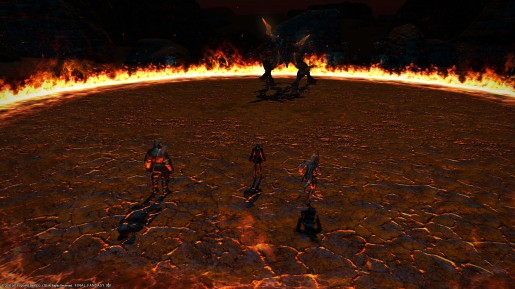 In Final Fantasy XIV: A Realm Reborn, there are a total of three Primals that you can fight in the game, with more coming soon through game updates and expansion. The very first that you can fight at early levels is the infamous lord of inferno, Ifrit.
Players will fight the Lord of Inferno during your story mission at around level 20ish. Compared to the other two that you fight later on, Ifrit is the easiest one and has less mechanics, yet he's still challenging and introduces you to what you can expect later on.
Without further ado, here's the guide on how to take down Ifrit:
IFRIT – The Lord of Inferno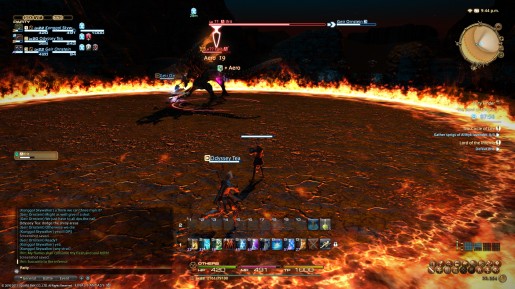 While fighting Ifrit, remember that he has two phases. Let's get started!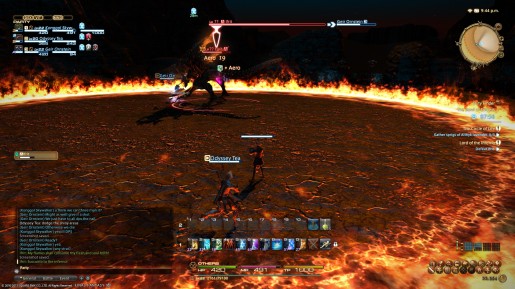 – The very first move that you have to watch out for is Ifrit's Flame Breath attack. This move comes unexpectedly as Ifrit does not give any warning. Make sure the tank is keeping the boss away from the group members. If you are a melee DPS, always attack behind the boss.
– The next move to watch out for is the Vulcan Burst. When Ifrit does this move, any surrounding party members will be knocked back. If you are a caster, you will be interrupted, so it's best to stay away. As for the damage, it does minimal damage and shouldn't cause a big alarm for healers.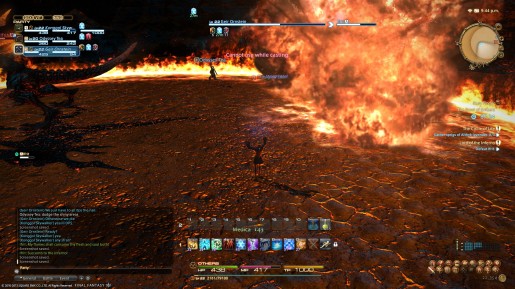 – Eruption is the last move that you need to watch out for. When you see a red circle on the bottom of the ground, stay away immediately as a burst of flames erupts and delivers massive damage to everyone in the group.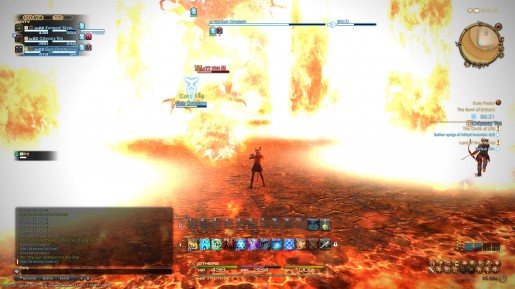 Phase Two
– Hellfire is the attack that Ifrit does when he goes into phase two, usually at 50% health. This attack isn't avoidable, but it does not cause a wipe. Though, healers must immediately heal everyone after this attack.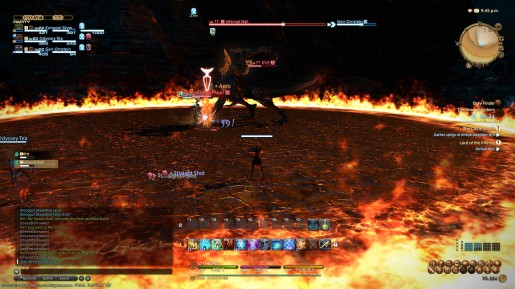 – As Ifrit's HP drops, he will cast Infernal Nail around the battlefield. As soon as the group sees this, immediately take it down, otherwise it will cause a wipe in the group.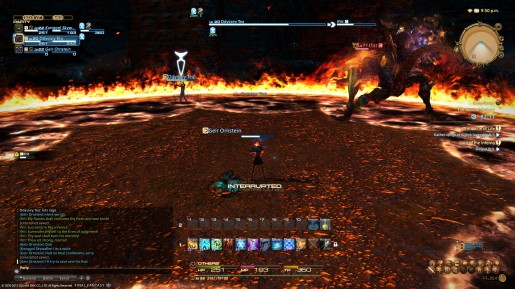 – Below 25%, Ifrit will cast Radiant Plume, an AOE attack that either affects the outer portion or the inner area of the field. You only have a brief second to react and move away. Get caught in it and you will be on the receiving end of major damage.
For more Final fantasy XIV Game Guides like this one, check out our Final Fantasy XIV Game Guide page.