Giant Bavarois (Mini-Boss)
Reward: 10 Allagan Tomestone of Philosophy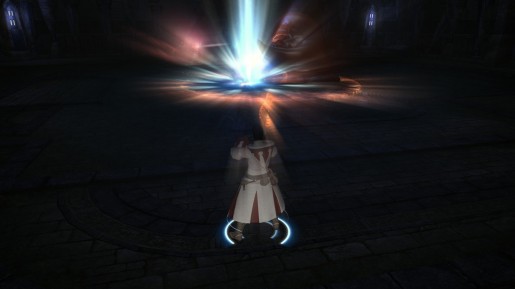 – Just because Halidon was quite easy, doesn't mean the next boss called Giant Bavarois will be the same. In fact, this boss can be quite painful if the DPS in the group doesn't deal enough DPS. In other words, if someone in the group has weapons below item level 50, this boss fight will be very challenging.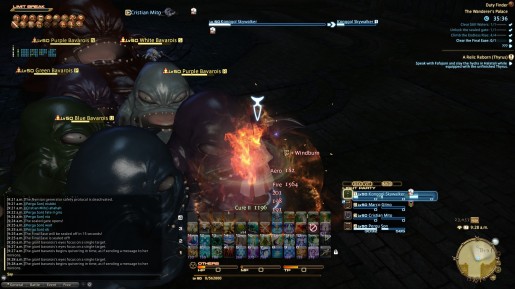 – During the fight with Giant Bavorois, the boss will cast several colored flans in random. When this happens, have the DPS immediately take them down. If let unattended, the group will be overwhelmed since these colored flans will deal debuffs that will cripple the entire group. If the party has a DPS that can do AOE damage, have them gather every adds in one place and burn them with AOEs. These flans does very little damage but can get very annoying.
– When the group sees a Blue Flan, have the DPS immediately take it down since they will heal the boss.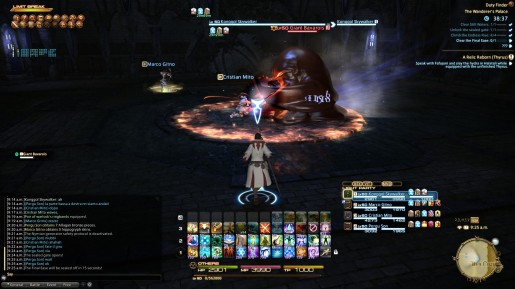 – In addition to the flans, Bavorois will randomly target one party member and chase them. If this happens to anyone, have them run away as the boss will deal enough damage to kill.
Tonberry King (Final Boss)
Reward: 35 Allagan Tomestone of Philosophy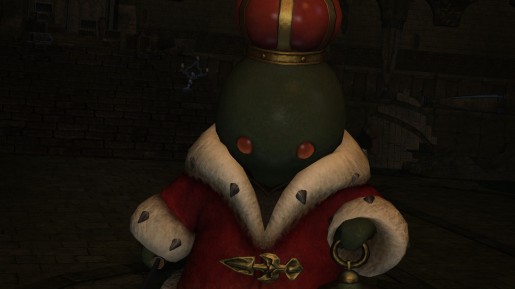 – Surprise! The final boss in this dungeon is no other than Tonberry King himself! Remember how this boss was in previous Final Fantasy games where he can wipe the whole group at a certain amount of time if not taken down immediately? Well, it's same case on this fight.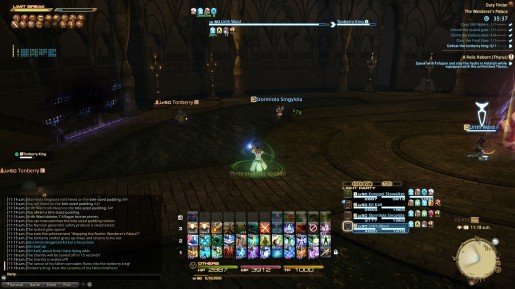 – Tonberry King will start off the fight by casting several Tonberries in the area. Have one DPS, preferable the one with high DPS, take them all out.
– Every time one Tonberry is killed, Tonberry King will develop a stack of Rancor. Every 30 seconds or so, the boss will use all of his Rancor stacks, resetting them, and dealing damage to the tank. It's recommended to not exceed three stacks of Rancor unless the tank is well equipped. While the other DPS is taking down the Tonberries, have the other one focus on the boss. As for the healer, it's important for them to focus very well on the Tank in case the King's Rancor will deal a huge amount of damage.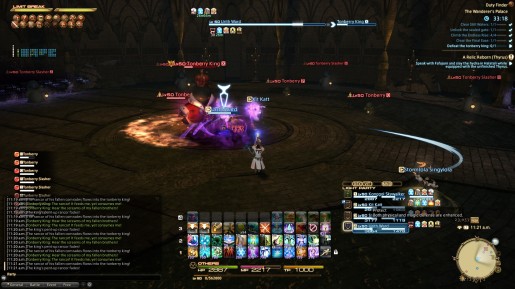 – As the boss gets to below 50% HP, he will cast a bunch of adds around him. During this phase, have all the DPS focus on the boss making sure they take down the boss before the Tonberries and Slashers reaches the boss. Think of this as a soft-rage timer. Don't worry about the Tonberries as they move slow, though full damage should be dealt to the boss. Oh, don't attack the Slashers since it will bounce back to any random member of the group.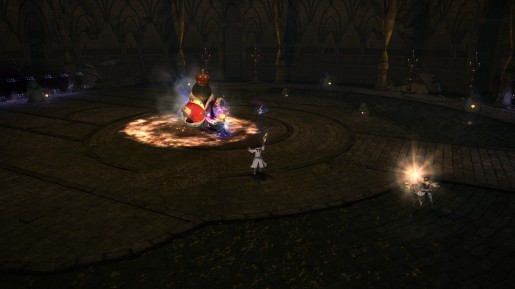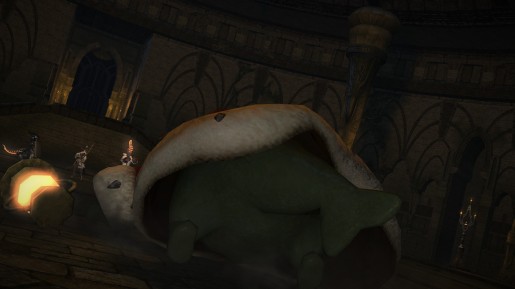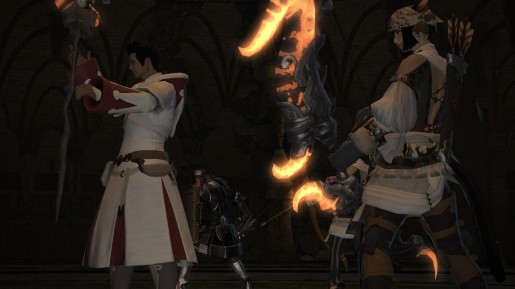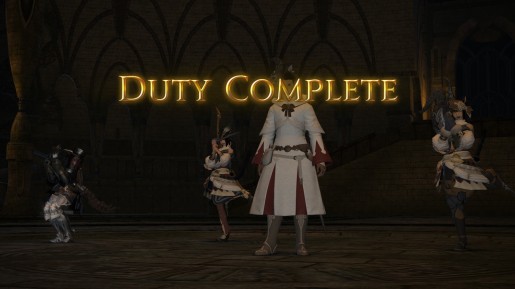 For more Final fantasy XIV Game Guides like this one, check out our Final Fantasy XIV Game Guide page.