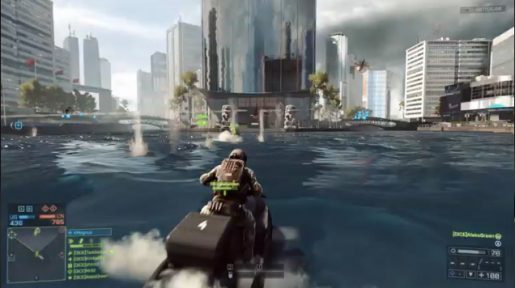 Over the last few months, we've been hearing about different upgrade options for those that plan on purchasing the current generation version of certain games and want to upgrade to the next generation version soon after. Some retailers, such as Best Buy or Amazon, are offering trade-in deals where you can trade in your Playstation 3 or Xbox 360 version of certain games and then pay around $10 to get the next generation version for whichever of the Sony or Microsoft system you had. Sony had discussed that they would offer an in-house version of the discounted upgrade in some way at Gamescom, but now we know how this will be done.
Specially marked retail copies of Battlefield 4 will come with a one-time use code inside of the game that can be used to the digital Playstation 4 version of the game for a small price. The plus side with this option is that you will be able to keep the Playstation 3 version of the game, unlike the others.
The only games that have been announced to be part of Sony's discounted upgrade system so far are Assassin's Creed 4: Black Flag, Battlefield 4, Call of Duty: Ghosts, and Watch Dogs. It would be assumed that the other three would be able to be upgraded in the same way as Battlefield 4, but there has been no official word. Regardless of how it is done, the pricing for the upgrade will be decided completely by the publishers themselves.