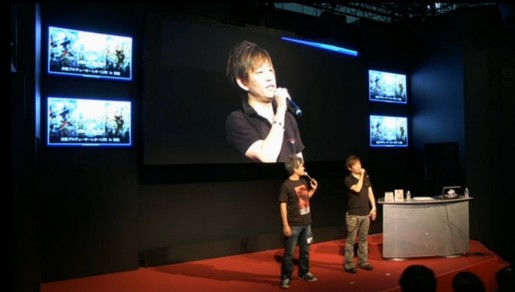 During Square Enix's Final Fantasy XIV: A Realm Reborn event at Tokyo Game Show, Naoki Yoshida shared more details as to what subscribers can expect in version 2.1 later this year.
Subscribers who loves raiding dungeons with a group of friends will be pleased to hear that the Crystal Tower, just like in Final Fantasy III, will be coming in Game Update 2.1. This dungeon is said to require 24 players to take on. As far as how difficulty goes, Yoshida assured that it will not be too tough.
In addition to Crystal Tower, the much awaited Player Housing will be available at all three city-states in Eorzea. Players can expect about 380 different parts to decorate their own house.
Another feature that fans can expect in the upcoming update is the inclusion of PvP. According to Yoshida, a PvP arena called "The Wolf's Den" will be available where two teams of four players will battle it out.
Aside from the things mentioned above, there are more things coming in Game Update 2.1: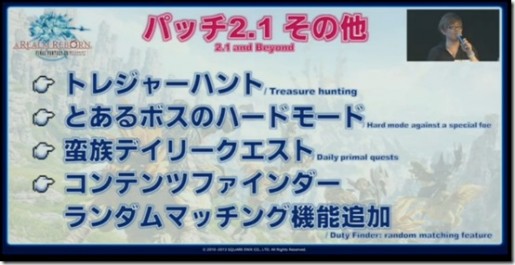 – Treasure Hunting
It looks like there will be some sort of treasure hunting mini-game coming in the next update. Unfortunately, Yoshida didn't reveal anything about it.
– Hard Mode against a special foe
Those who thinks Titan in Hard Mode seriously packs a lot of challenge, Yoshida revealed that there will be another foe that everyone will get to fight but refuse to detail who. Could this be a Primal? Will it be Gilgamesh? Leviathan? We'll find out soon.
– Beauty Parlor
Also called the Barbershop in other MMO games, the upcoming update will bring in a feature that allows player to change their appearance and among other things.
– Daily Primal Quest
To give players a reason to log back in every day, there will be some sort of a daily quests that they can do and it's called Daily Primal Quests. In this mode, players will be taking down special monsters and receive reward.