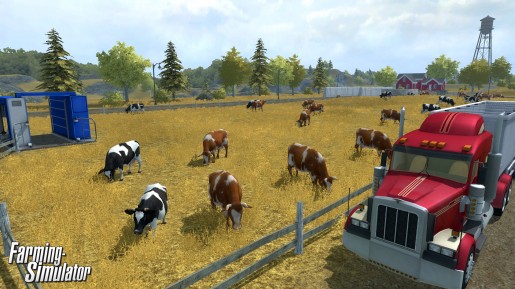 Farming Simulator is soon to be arriving on consoles, with all of its new features, which are highlighted today in the launch trailer.
Never before has Framing Simulator graced the fields of the PlayStation 3 or Xbox 360 but now gamers from both platforms will be able to take a tractor for a spin. Not only is this a first venture on consoles for the series but new content is also being added in the form of an American environment. Managing your farm is the aim of the game with harvesting, sales and animal husbandry all being aspects players will have to master.
Farming Simulator will be available tomorrow in Europe and Japan for Xbox 360 and PlayStation 3: the game will release shortly thereafter in America.