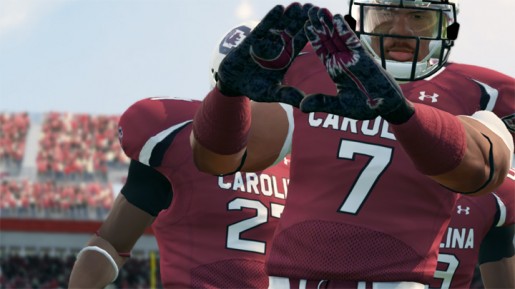 As a result of the ongoing lawsuits against EA Sports by former athletes, the company has announced there there will be no college football game released in 2014, and they don't know what will happen beyond that. NCAA Football 14 launched back in July amidst the lawsuits, but for the time being, that will be the last game in the franchise.
A few months ago, it was announced that the NCAA was removing its licenses and name from the EA Sports title, which was a blow, but EA Sports said they could overcome it. Since then, conferences have spoken out and the whole pay for play issue has become a major issue in college football, with former players and even current coaches like South Carolina coach Steve Spurrier speaking out for the players on the issue.
Until something happens with this situation, as the lawsuits will just continue at this rate, it is very hard for EA Sports to continue the NCAA Football series at this point. This is a really sad situation for me as I've gotten every version of NCAA Football since 2004 when I first got into the franchise, and am really disappointed I won't have a new game to play online with next year's rosters, or even more if we don't get games beyond that either.