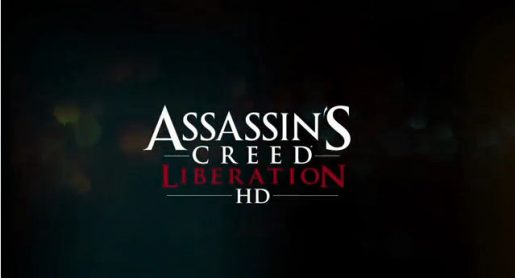 With rumors surfacing the other day, including a leaked image showing multiple upcoming unannounced upcoming Ubisoft titles, we have been waiting for official confirmation on whether some of the rumored games were real. Ubisoft has now unveiled many of these, including two Assassin's Creed titles, Assassin's Creed Liberation HD and Assassin's Creed Pirates.
Of course Assassin's Creed Liberation HD is a port of the Playstation Vita title of the same name that came out last fall. The re-release will be coming to consoles and PCs with upgraded graphics and audio due to the new hardware. There will be some changes in gameplay from the Vita version, as well as some new missions that will let you learn more about the protagonist of the game. Assassin's Creed Liberation HD will be coming sometime in early 2014 for Xbox 360, Playstation 3, and PC.
Assassin's Creed Pirates is a mobile game that will be coming later this year to smartphones and tablets. You will be playing as Captain Alonzo Batila in the Caribbean during the time period when piracy was at its peak. You will be in charge of upgrading your ship, managing your crew, recruiting new pirates, and of course combating other ships in naval battles.
Check out the trailer for Assassin's Creed Liberation HD and Assassin's Creed Pirates below: