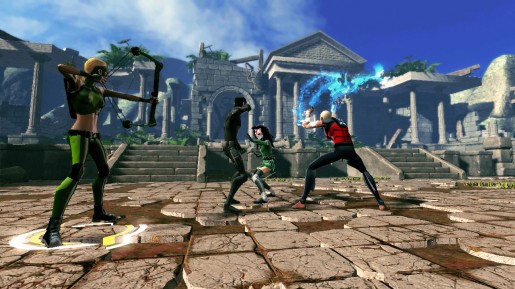 Fans of DC Comics' Young Justice cannot seem to catch a break with the series. First, the TV series was cancelled earlier this year by Cartoon Network and now Young Justice: Legacy, an action RPG video game, has been pushed back until November 19 according to the game's developer, Little Orbit.
This is not the first delay for Young Justice: Legacy, having initially been planned for release in February 2013. It was then announced there would be a short delay, likely until March 2013. From there it was pushed back until September 10, 2013. The latest delay could begin to make people think the game might never come out, but Little Orbit says the delay allows them to make a Wii version, on top of the already announced Xbox 360, Playstation 3, Wii U, 3DS, and PC versions.
The big draw of this game for fans is that the game will be in canon with the TV series, taking place during the five year gap that took place between season one and season two. The game is similar to the Marvel: Ultimate Alliance series where you choose a squad of characters and go on various missions in the story mode.
The problem with another delay is that the game's release keeps moving further away from the series' end this past March. Not to mention that it also become much further away from the time span in which the game takes place, as the episodes it takes place between aired in April 2012. This will likely be the last game based on this specific series, so if you enjoyed the show, don't miss out on this release.
Young Justice: Legacy will now be out on November 19 for Wii, Wii U, Playstation 3, Xbox 360, PC, and 3DS. The E3 2013 trailer for the game can be seen below: