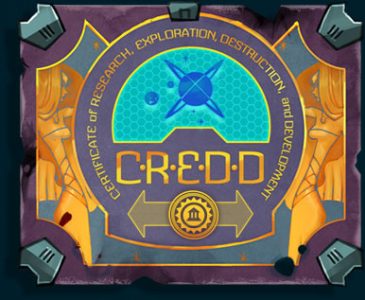 From the plethora of MMOs that are coming out next year, one of the games that piqued a lot of interest in the MMO gaming community was NCSoft's WildStar. Since the game was revealed several months ago, many are wondering if WildStar will be free-to-play or will it stick to the traditional subscription model? Well, NCSoft finally revealed the answer today.
When WildStar launches sometime next year, everyone has to buy the game for $60 via a box or digital download. In that copy you will receive 30 days of free gameplay. After the time trial expires, players will then have two options:
Option #1 – Monthly Subscription
Unfortunately, free-to-play players hoping NCSoft will adapt this for WildStar will be disappointed. As soon as the time-trial included in the base game expires, players will have to subscribe and pay a monthly fee. For those who have been playing a lot of MMOs, this shouldn't be new. Simply pay up to $15 a month, and you get access to the game.
Option #2 – C.R.E.D.D.
Okay, I know some people dislike subscriptions and they simply want to play the game for free. Well, there's an option for that and NCSoft will introduce some sort of a way to make it possible by having an item called C.R.E.D.D.. When the game launches, players will have an opportunity to earn gold within the game and with that in-game money that you get from questing and doing all sorts of activities, you use that to buy the C.R.E.D.D. item that allows you get a monthly subscription. The C.R.E.D.D. item will have to be purchased first by someone at official WildStar website, then whoever bought that can sell them in-game for gold. The price as to how much it will cost in-game will depend on the game's economy.
So it's still free-to-play then?
Well, the second option might sound like it's really free to play but it's not. According to NCSoft, the second option is more of a 'play to pay' as it encourages you to play the game on your first free month and grind as much gold as you can, that way you can use them if you see someone selling the "C.R.E.D.D." item. The whole C.R.E.D.D. idea will all depend if players will buy them and sell them in-game through the Auction Houses. If there's a point no one is doing this, then players will have no choice but to use real money.
As a MMO player, I am glad to this model. It's not free-to-play and sticking with the subscription model shows that NCSoft is confident about their game and shows a great amount of respect to their paying customers. Hooray for no cash shop or any sort of pay-to-win stuff.