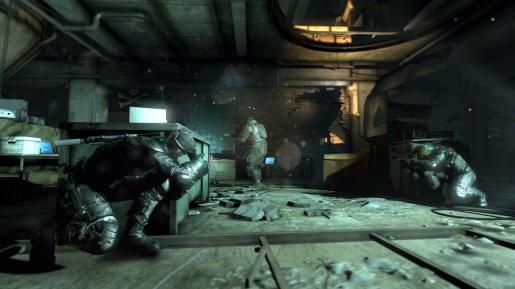 Many players from a number of countries have been reporting that their shiny new copies of the excellent Splinter Cell: Blacklist won't launch – only displaying a 'pre-load complete' message after installation, rather than letting them play the game.
Both the Steam and Ubisoft forums have seen these reports, with only some Ubisoft moderators responding and no Valve response at all so far. All is surmised in a Reddit thread here. At the moment it seems that only customers in South Africa, Bermuda, Kuwait, Indonesia, Taiwan, Singapore, Cyprus, Vietnam, the United Arab Emirates, Qatar, Egypt, Israel, the Philippines, Jordan and Serbia are reporting having this problem, so unless you live in one of those countries you should be safe.
Sadly not even buying on uPlay doesn't work either – the game still has interplay with steam and so the same problem hampers users. Hopefully a fix will be coming shortly and we'll be sure to update you with that once the game is live in those countries.