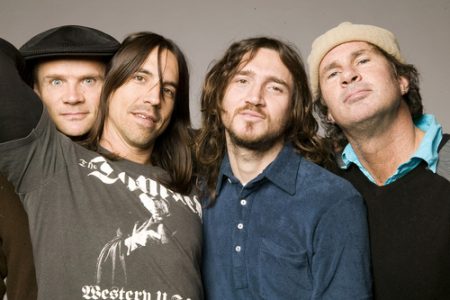 Harmonix is cutting a ton of songs from the Red Hot Chili Peppers in the Rock Band music store.
This is because the licencing commitments have expired for the songs. The same thing happened a few months ago when Metallica songs were cut from the Rock Band music store too. If you purchased the songs prior to September 30th, you'll still have access to the content.
If you are a Red Hot Chili Pepper fan and own Rock Band, you may want to download as many songs as possible before they're gone forever.
Below is the full list of songs that will expire by September 30th:
The Janitors – "Get Your Rock On"
Locksley Pack 01
Locksley – "All Over Again"
Locksley – "Don't Make Me Wait"
Locksley – "She Does"
Red Hot Chili Peppers – "Snow (Hey Oh)"
Red Hot Chili Peppers – "Tell Me Baby"
Red Hot Chili Peppers – Blood Sugar Sex Magic Album Pack
Red Hot Chili Peppers – "Apache Rose Peacock"
Red Hot Chili Peppers – "Blood Sugar Sex Magik"
Red Hot Chili Peppers – "Breaking the Girl"
Red Hot Chili Peppers – "Funky Monks"
Red Hot Chili Peppers – "I Could Have Lied"
Red Hot Chili Peppers – "If You Have to Ask"
Red Hot Chili Peppers – "Mellowship Slinky in B Major"
Red Hot Chili Peppers – "My Lovely Man"
Red Hot Chili Peppers – "Naked in the Rain"
Red Hot Chili Peppers – "Sir Psycho Sexy"
Red Hot Chili Peppers – "Suck My Kiss"
Red Hot Chili Peppers – "The Greeting Song"
Red Hot Chili Peppers – "The Power of Equality"
Red Hot Chili Peppers – "The Righteous and The Wicked"
Red Hot Chili Peppers – "They're Red Hot"