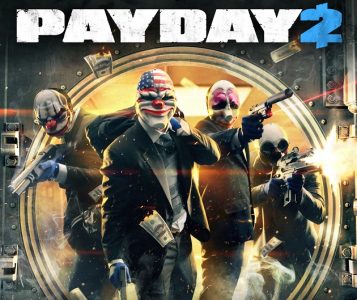 It has been almost two years since we last pulled down our virtual masks and robbed marked men blind. Overkill is happy to let us indulge in this digital criminal activity once again with PayDay: The Heist's sequel titled PayDay 2. Dallas, Hoxton, Wolf and Chains are back and their mission coordinator Bain has bigger plans for them this time around. Have the higher stakes paid off for Overkill in this follow up title?
Let's find out what's HOT and what's NOT in our review of PayDay 2.
HOT
The Payday Gang Is Back And Better Than Ever
Payday 2 is a significant improvement over its predecessor. The game packs a ton of premium content in for a very reasonable price without coming off too cheap. The game starts off with a tutorial that has you visiting your new safehouse in Washington D.C. Bain has called the crew together to pull off a series of increasingly risky heists for some shifty characters in the area. While that isn't the most intriguing story in itself, it is worth noting that later heists are almost entire stories themselves. The greatest thing about these multi-day heists is that they are entirely unpredictable in terms of outcome. One mission, for example, has you making meth in order to trade it for information the next day. One playthrough of the heist may result in you cooking up a successful batch of meth for use in the trade while another may result in a wrong mix of chemicals leading to a deadly explosion and no meth for the trade. The latter results in you having to fight your way through an apartment complex full of gangsters to find the information you need before they destroy it. The variety and randomness of these missions gives the game a ton of replay value.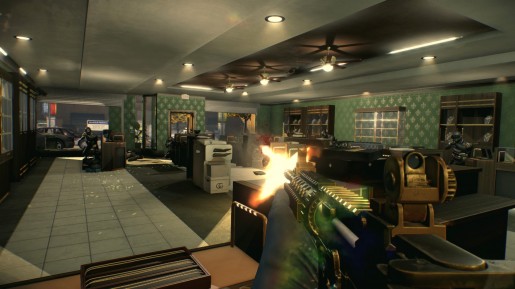 Smoother Animations And Sound Make An Immersive Experience
One of the biggest things that this game has improved on outside of the content area is the graphics department. The animations on both the weapons and characters are smoother and the graphics are a big step up from what they were in the first title. Weapons have a nice gloss to them and the colors are brighter and pop out more than they did in the previous installment.
The music tracks in Payday 2 also play well with the action happening on screen. As the action picks up and the gunfights start, the music picks up right along with it. As the assault wave draws closer, the steady beat breaks out into the same music that could be heard during assault waves in the first game. Weapons also have a hefty sound to them that works well in conjunction with the animations to give the weapons a weightier look and feel.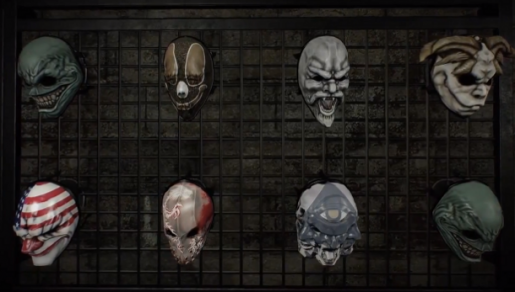 Loot And Customization Are Welcome Additions
Customization is one of the main driving points in this game. Successfully completing an entire heist from start to finish will reward your character with a playing card. These playing cards are essentially loot drops that contain items which allow you to customize things such as your weapons and masks. The items you receive vary in rarity and are completely random. One card may reward you with an epic mask pattern or weapon part, while others may just give you extra cash or a new pattern/color scheme for your mask. You no longer have to progress through a certain class in order to unlock specific weapons or upgrades for those weapons. Everything from stock to barrel can be customized on your firearm if you happen to unlock the corresponding part in one of the loot drops mentioned above. You can also personalize your mask with different designs, patterns and colors to stand out in the crowd while you are playing online with friends.
PayDay 2 (PC/Xbox 360/PS3) Review

,