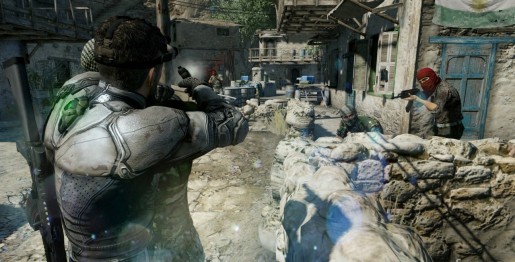 In an interview with Splinter Cell: Blacklist's producer Liu Jun by Nintendo Life, it was announced that the Wii U version of Ubisoft's Splinter Cell: Blacklist will not include offline cooperative play, a feature that can be found in the other versions of the game. The reason given was so the game could be launched simultaneously on all consoles, including the Wii U.
This news is extremely disappointing, as the game seems tailor made to have offline co-op with one player using the television and the other using the GamePad as their screen. The good news is that the Wii U version will utilize the GamePad in some ways that could make up for the lack of offline cooperative play. The GamePad's screen will act as Sam Fisher's OPSAT computer that he keeps on his arm during the game. He uses it to control his inventory and weapons as well as communicating with his team. The OPSAT will be accessible in other versions, but the Wii U is the only version where you get to use it directly like it is in your hands. With other versions you may have to enter a menu to change weapons or something else that may take you out of the game.
The GamePad helps the player make tactical choices on the fly, without breaking the flow of the game or the tension of the story. At any moment and by simple touch, you can pick any of your weapons or gadgets, mark enemies & execute them, or switch from lethal to non-lethal takedowns.
The GamePad's microphone can also be used for chat in both online co-op and online multiplayer. When asked about off-TV play, Liu Jun said "Yes, Off TV play is fully supported for everything, except offline coop play." The question here is whether this was just a slip of the tongue and he meant online co-op play, if he just meant that it was available on everything but offline co-op play since it isn't in this version, or if it was a hint that the feature could be patched in later.
The great news is Liu Jun says that the Wii U will receive full DLC support and that there will be no difference in treatment from the other versions. Splinter Cell: Blacklist will be available on August 20 for Xbox 360, Playstation 3, Wii U, and PC.