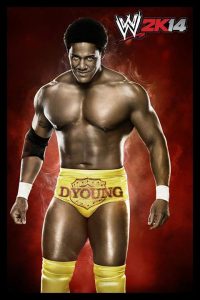 2K Games has revealed some new details about WWE 2K14 and two new wrestlers to the roster too.
The two new wrestlers that have been revealed are Rey Mysterio and Darren Young. More of the roster for WWE 2K14 will be revealed tomorrow. Another thing to note is that the new WWE Championship belt will be included in the game too. This is the belt that The Rock debuted earlier this year.
Other minor details include a new OMG moment (which is a DDT on the apron), the audio has been improved from previous games and Stephanie McMahon will be in the game too.
It's also worth noting that the visuals are pretty much the same, but the gameplay looks faster paced.
You can check out the full livestream replay for WWE 2K14 below: