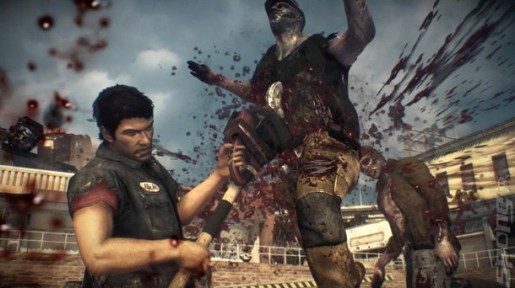 Coming exclusively to the Xbox One, Capcom's new followup to the sandbox-slash-zombie-survival mashup genre is bringing the crazy action Dead Rising is known for. Dead Rising 3's protagonist, Nick Ramos, proves that you just don't have to cover wars to know your way around a zombie horde.
Nick's creative ways expand on those from Dead Rising 2's pair of protagonists where a workbench and a roll of duct tape could combine some pretty crazy stuff. Expect to see the usual crazy assortments ranging from a band saw taped up to the end of a sledgehammer all the way up to a motorcycle welded to.. well, you'll just have to check out the trailer below and see for yourself.
Dead Rising 3, developed by Capcom Vancouver and published by Microsoft Studios, will be available exclusively on the Xbox One in November 2013.